Five Ways to Turn Chaos into Order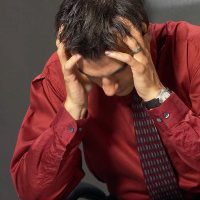 Change is something we know is a constant, but what about uncertainty? Market ups and downs are what seem constant.  These uncertainties along with new regulations and shrinking revenues compound growth for the workplace. The cost of unchecked uncertainty due to the economic emotional roller coaster is a stressed workforce and a reduction of productivity. An unproductive and unhealthy workforce will ultimately impact the customer and revenues.
Here are five ways to find order over chaos:
Leaders need to keep a level head: Watching a leader fly-off the handle or become paralyzed from making sound decisions is sure way to reduce productivity. Leaders must model the expectation of behaviors whether things are tough or smooth sailing.  If the expectations are that employees are calm and rationale for customers then so must leaders be regardless of what is going on around them.
Fact finding: A mistake is to make key decisions based on one-sided or inaccurate information. Further, allowing destructive rumors to fester can prevent healthy working relationships to flourish. An effective strategy in taming chaos is to search for facts and widely share findings.  Setting the record straight will help dispel a destructive tide.
Communicate Early and Often: Eliminating rumors is not possible. But dispelling rumors and setting the record straight is possible. Calmly communicate factual information to employees, customers, suppliers, and vendors.  Work on improving communication skills at all levels.
Ventilation of Tension: Effective communication is more than just top-down communication approach. One healthy way to let steam out is to vent. Allow employees a safe way to vent their frustrations and concerns. Take note of items that you can control and follow up with the employees on your findings.
Redirect nervous energy: Nervous energy can be identified by listening to the work environment. If there is a lot of buzz in the air or employees appear to be focused on negative news all of the time then nervous energy can be found.  A savvy manager can redirect that nervous energy into something constructive. By a stroke of genius they can potentially uncover an innovative notion, idea or thought that can be applied in the workplace. Gearing employees towards focusing on projects or problems that need to be solved is a good step in positively redirecting energy.     Once employees are working together to solve constructive issues the unnecessary workplace stress will begin to subside.
We would love nothing more than to count on a long term positive upswing in market activity and economic growth. However, the more certain thing we can count on is change. Are you riding the waves the change or just muddling by?
The following two tabs change content below.
Tresha D. Moreland, MBA, MS, FACHE, SPHR, SSBBP, founder of HR C-Suite, is an HR thought leader in Human Resource Strategic Management. She has held key human resource leadership roles for over 20 years in multiple industries most recently a senior vice president in the healthcare industry. Tresha is the founder and publisher of HR C-Suite (www.hrcsuite.com). HR C-Suite is a game changer results-based HR strategy website. It is a first-of-it's-kind site that organizes HR strategy based on desired business result. She has developed a business philosophy of integrating human resources with business strategy, thus creating a hybrid HR leadership approach. This approach enables the leveraging human resources to achieve business results.
Latest posts by Tresha Moreland (see all)
Donate To Help Others
Donate to Doctors Without Borders
Check This Offer Out