Top HR Strategy Trends: The River of Change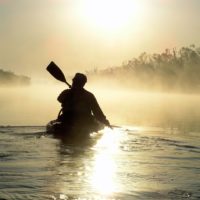 "You can never step into the same river twice." Heraclitus, Greek Philosopher
The river flows through the rocks and mud, forever changing the mountains, hills, and forest that may surround it. At times the stream may trickle, or it may rage turning into whitewater ravaging landscapes. The sound of river water moving can be soothing, other times, exhilarating.
The phrase "you can never step into the same river twice" refers to the notion that both the river and you are steadily changing. As time flows on, it seems like our river of change rages at white water speeds. But it is not how fast the river flows or the direction it goes that matters. Even if we can't control the life's rivers, we can teach ourselves in how to navigate them.
Here are five ways to navigate change:
Jump in and engage, even if water sprays your face.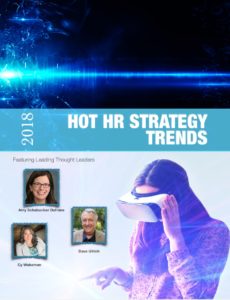 Grab your kayak, paddles, life jacket, and go! Just sitting on the riverbank will you get you washed away. Ask questions, listen and learn about trends that may impact your company or industry. Even if it gets messy and the river water sprays in your face, dig in and figure out how things are working or not working.
If you are in HR or Leadership, you'll want to read, "Hot HR Trends for 2018" report to help get you started. You'll find top trends, tips, and advice from thought leaders. Get your copy here. 
2. Change the "sets," skill and mindsets.
Once you have a good idea of the overall river current for your company or industry figure out the skills you need to learn to float above the river.   After all, the status quo is the status isn't. It is critical to be able to recalibrate your thinking, pick up new skills and start to navigate in new directions. Trust me I know that is not easy.
We may enjoy tubing down a calm river reading a good book and drinking a cocktail. But the river has a way of changing speed and abruptly shifting directions. Sometimes you have to set the now soggy good book, and river filled cocktail down, and learn how to paddle!
3. You are not in the river alone. Seek support.
We all need people in our lives to which we can safely bounce ideas. It is helpful to surround yourself with people who will be honest with you without agenda. They will see potential and look to help you move forward.
These may be people rafting right next to you in the same river. Or they may be found through online and networking sources. The funny thing is sometimes when you help others therein you may just find your support as well.
4. You can move Mt. Fuji. Take significant changes in small steps.
You can move Mt. Fuji, one shovel at a time. But even if significant changes seem daunting, sometimes it's best to break it down into small steps.
Break things down into what you know and don't know. I know that technology is changing everything about my industry. But what I don't know is precisely when and how. Therein becomes my plan. Learn about technology impacting my organization. Find out how and when then lay out a plan to learn the skills to master it.
5. Look for the higher good.
As the river of change surges sometimes it is best to seek higher ground. Water comes in faster then it can be contained, as we've seen through this past year's hurricanes.
But having hope that there is a higher good that can come out it plays a significant role in our ability to adapt. At times it's hard to understand the change especially if it's hard such as the loss of a job or loved one. But this isn't about understanding the "why." Instead, it's about letting go of the situation with grace, and have faith that the highest good will come.
The following two tabs change content below.
Tresha D. Moreland, MBA, MS, FACHE, SPHR, SSBBP, founder of HR C-Suite, is an HR thought leader in Human Resource Strategic Management. She has held key human resource leadership roles for over 20 years in multiple industries most recently a senior vice president in the healthcare industry. Tresha is the founder and publisher of HR C-Suite (www.hrcsuite.com). HR C-Suite is a game changer results-based HR strategy website. It is a first-of-it's-kind site that organizes HR strategy based on desired business result. She has developed a business philosophy of integrating human resources with business strategy, thus creating a hybrid HR leadership approach. This approach enables the leveraging human resources to achieve business results.
Latest posts by Tresha Moreland (see all)
Donate To Help Others
Donate to Doctors Without Borders
Check This Offer Out