How to Determine a Candidate by Where They See Themselves in 5 Years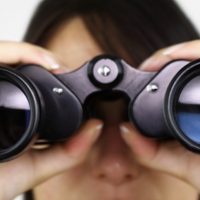 Most interviewees don't even know what they'll do five minutes after you take their interview, so expecting them to answer accurately where they see themselves in five years is actually laughable, and everyone is aware that it is just a question to explore the aims and ambitions of a candidate. Everyone dreams about having a big house, a fancy car, and fame.
Everyone also knows that you're asking this question because you want to see if a candidate is worth the time to invest in and if he or she intends to stay long term with the company. Below are a few things you can evaluate judging by a candidate's response.
See how organized they are
Not everyone is a planner and it's good to see that from the start. Having things planned show how organized a person is and if a candidate has it carefully thought out and where he or she stands in life. It's good to see if a candidate is goal-oriented and has a thirst for climbing higher up the ladder.
Realistic Approach
If a candidate is applying for an entry level job, then see if he has a realistic approach to life. For example, a fresh graduate cannot hope to see himself as a CEO of a company in five years. It might also come off as offensive to you if a candidate replies that he sees himself in your position. You know how much struggle you had to go through to reach your position and it might have taken you eight years to reach where you are now.
However, don't feel threatened by this answer because they might just be trying to sound cocky instead of going after your position. If a candidate is smarter than you are, then it's for the betterment of your company and you'll be in a senior position by that time regardless. Look for signs if a candidate just sounds hopeful or intent.
Tell-tale signs of long term commitment
You are obviously taking valuable time to invest in new employees and even the hiring process is using your time. You want to look for compensation out it and you want to see how much an employee is worth. You can often tell how long an employee stands to stay with a company depending on his attitude and behavior so what's the use of investing so much valuable effort and planning on an employee you know won't stick around and benefit another company later? You obviously don't want to repeat the whole interviewing, hiring, and investing procedure again.
An Enthusiastic and a Responsible Person 
If a person is enthusiastic to take on responsibilities and adhere to a company's standards and policies, his manner will show it, and so will his answer. If a candidate has researched his or her answers beforehand, this gives you the idea that he or she is genuinely interested in coming up to your expectations and about the post on hand as well.
Sharing Your Values
It's important to note if the candidate shares the same standards and moral values as you do. If he has the same work ethic as you from the start, it'd be easier to steer them on the same level. It's also better if the candidate shares the mindset and goals of the company. This way, you'll understand them better and approach them in a tried and tested way which is helpful if he or she is interested in staying long term.
Senior Position of Current Applied Post
It stands to reason that when you ask someone where they expect to see themselves in five years, a realistic and a goal-oriented person would have a related field in the mind of a senior position. An obvious answer of an ambitious person will be a higher level post of a currently applied one. It's better if a candidate replies that he or she hopes to see himself or herself in a leadership position as that means he or she is willing to take on more responsibilities instead of directly referring to a position.
Candidate Shows Loyalty
What an organization values most importantly is genuineness, truthfulness, and faithfulness. When you submit yourself to an organization, you turn out to be a part of a group required in guaranteeing the ideal execution given by you and others around you. An organization needs to affirm that a candidate stays faithful to them after they prepare and invest in his or her experiences.
Where do you see yourself in five years? This inquiry is typically requested that channel out non-genuine candidates. An organization needs somebody who's serious about their work and willing to submit to long-term appliances so they can put resources into their preparation without worrying about their flight. If not addressed accurately, this inquiry can turn the tide of an entire interview.
The following two tabs change content below.
Rebecca Katharine works for consultation site who offer its online
dissertation writing service
to the students who chooses Rebecca for their counseling.
Latest posts by Rebecca Katharine (see all)
Donate To Help Others
Donate to Doctors Without Borders
Check This Offer Out