How to Keep Business Secrets Safe from Unwanted Third Parties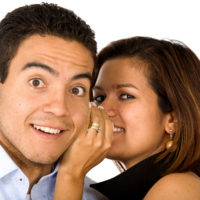 Intellectual property and trade secrets have become the most valuable assets for modern companies. Trade secrets and company information are often sought after by malicious hackers and corporate spies who are willing to commit illegal acts to get their hands on intellectual property that they can either sell or use to gain an unfair competitive edge.
In the 21st century, protecting trade secrets and business data has become a top priority for business owners. Here are four recommendations to help keep business secret in your company and away from unwanted third parties:
Retaining Professional Data Security Solutions
The easiest way to steal company secrets these days is by means of breaching office networks. Even though news reports of spectacular data breaches make headlines on a daily basis, many business owners take inadequate approaches to network security. One of the best protective strategies in this regard is to hire outside firms to handle network security remotely. Business owners who are serious about keeping company information safe should not rely on a sole IT manager to handle all facets of network security. By retaining a provider of managed IT services, such as an Ottawa IT support company, business owners can greatly augment the protection of their business data by having professionals monitor their networks on a constant basis.
Setting Document Access Policies
Documents that contain confidential and sensitive information should only be handled by authorized parties. The best way to control the flow of important documents is to establish policies that limit access to company executives, managers and specialists who can be fully trusted. An access policy system can be as simple as setting up a hard drive or a network folder that is protected by a password challenge. Enterprise systems such as Microsoft Exchange and Office 365 offer advanced document policy systems that inform managers the identity of users who attempt to access documents.
Executing Non-disclosure Agreements
Even though non-disclosure agreements will not stop malicious actors, they tend to be very effective when they are executed by ethical staff members. When employees are made aware of the potential penalties and legal outcomes of breaking non-disclosure agreements, they tend to be careful about how the way they handle business information. Along with this non-disclosure statement, your business may want to set up some sort of non-compete policy where employees know that there will be consequences if they were to start working with another company doing the same thing and possibly sharing secrets.
Retaining Legal Help
Seasoned attorneys whose practice is focused on intellectual property can be valuable assets for companies that seek to keep their information secret. From filing patents to obtaining copyright certificates and from pursuing infringement lawsuits to conducting corporate training, intellectual property attorneys can be a strong protective measure for the information handled by your company.
When information is the most valuable asset a company has, business owners should take the right measures to protect it. With the right combination of technology, business policy and legal assistance, company secrets can be kept away from outside parties.
The following two tabs change content below.
Tresha D. Moreland, MBA, MS, FACHE, SPHR, SSBBP, founder of HR C-Suite, is an HR thought leader in Human Resource Strategic Management. She has held key human resource leadership roles for over 20 years in multiple industries most recently a senior vice president in the healthcare industry. Tresha is the founder and publisher of HR C-Suite (www.hrcsuite.com). HR C-Suite is a game changer results-based HR strategy website. It is a first-of-it's-kind site that organizes HR strategy based on desired business result. She has developed a business philosophy of integrating human resources with business strategy, thus creating a hybrid HR leadership approach. This approach enables the leveraging human resources to achieve business results.
Latest posts by Tresha Moreland (see all)
Donate To Help Others
Donate to Doctors Without Borders
Check This Offer Out