Setting Up Business Overseas: Top 5 HR Considerations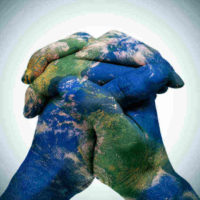 The Human Resources or HR department of any company handles a lot of important responsibilities. They are in charge of recruiting, hiring, and training new employees. They also have the crucial job of compensating, retaining, and motivating employees, handling their concerns, evaluating their performance, disciplining or dismissing them, when such cases happen.
Because of the numerous important responsibilities that an HR team has, this functional department should be one of the top priorities of entrepreneurs or organizations when expanding or starting a business abroad.
HR and Business Expansion
When tapping into the international market, businesses will do well to consider the following elements first:
1.     Local Hiring and Employment Rules & Regulations
Before making the decision to expand to a certain country, it is essential for the company's current management and HR department to have sufficient understanding of the state's local hiring practices and labor relations regulations. These should include:
Customs and policies regarding local and overseas employee recruitment
Compensation practices
Employee statutory benefits
Employment contract requirements
Pension requirements
Establishment of unions, if necessary
All these elements will have significant effects on the successful establishment of a new company overseas. As such, it is crucial that they are considered first to see if the local labor environment is consistent with the philosophy, objectives, and policies of your company.
2.     Employees
Another important element to take into account is whether to hire locals or ask current employees if they would be interested to be transferred overseas.
Hiring in-country employees for your new company offers several advantages which include benefiting from their local knowledge and their familiarity and relations with suppliers and possible business partners and customers.
Temporarily or permanently transferring current employees also provides certain benefits such as reduced investment in training, streamlined operations, and development of top talent.
It is best to consider the amount of time and money you are willing to invest, your current employees, and your timeframe for your international venture to decide whether it is better to hire locals or to reassign some current employees.
3.     Compensation and Benefits
Whether you will be hiring new local employees, assigning temporary or permanent transferees, or even both, it is crucial to think about the most important element they will consider before accepting your offer: their salary and benefits.
Your offered pay scale should be competitive and in line with the local compensation laws. Benefits, such as vacation and sick leave and bonuses must also be tailored within the parameters of the local rules and policies.
Employees who will be transferred will require higher salaries, housing assistance, and other allowances. You also have to think about these additional expenses if you are considering appointing employees for temporary or permanent international assignment.
4.     Training
If you decide to hire a number of local talent, you will need to invest in their training sto ensure a solid understanding and practical application of your organization's processes, systems, and objectives.
You can start by sending one or more of your current, most capable employees on a short-term assignment to train and provide a solid orientation to the local team. With this strategy, you also get to promote connectivity as the new company or office works to get up to speed.
5.     HR Administration
Lastly, establishing a new company overseas means having the right HR structure in place – one that complies with the country's labor laws and regulations. Using your current HR handbook is usually not advisable since its content may be a bad substitute for local organic policies.
It is best to use any locally advisable HR policies or handbooks and forms since they are already compliant with local labor laws and policies. However, it is important to check that these policies are consistent with your company's guidelines so that there will be no incongruities that can impact the operations of your international business.
Including human resources in your overseas expansion plans will assist greatly in minimizing various risks and with ensuring a smoother flow of your initial operations. Your employees will always be your most valuable assets and getting the right team for your global startup and retaining them will always work well for the success of your business.
The following two tabs change content below.
Serial Entrepreneur and Business Strategist Henri Hazougi is the Managing Director/Partner of
Business Setup Consultants DMCC
. The company offers a broad range of expertise in corporate services assisting companies and entrepreneurs in setting up and expanding their business in the UAE.
Latest posts by Henri Hazougi (see all)
Donate To Help Others
Donate to Doctors Without Borders
Check This Offer Out