5 Best Strategies to Turn Your Employees into Brand Ambassadors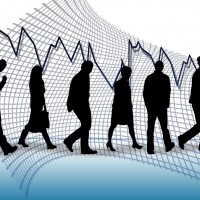 Customers and clients these days are looking for an authentic experience. Traditional methods of marketing
and communication are wearing down: people are tired of hearing the same thing from everyone, and it's become increasingly difficult to separate organizations from their competitors.
Consequently, in the deluge of precisely tailored and irritatingly similar marketing campaigns an honest opinion provided by a real and loyal employee is bound to catch the interest of potential customers looking for reliable and different sources of information, and in turn be extremely beneficial to the company's image. By turning your employees into brand ambassadors, you're providing something to your target market that no amount of marketing, advertising and promotion can. The result is something genuine – a real passion that inspires loyalty and interest.
Utilize Social Media Appropriately
Many companies make the mistake of fearing their employees' interaction with social media. If you're looking to create brand ambassadors, you won't get very far if you take social media off the table. As long as you have clear guidelines about what can and can't be shared, and keep a great team to review social media posts, you should be encouraging your employees to engage with your audience on platforms like Facebook, Instagram, and Twitter.
Keep Delivery Simple
Your employees don't want you to leave them to figure everything out when it comes to being an ambassador for your brand. Provide them with content, materials, and a list of suggested snippets they can add to their bio sections on their social profiles. If you want them to represent you, you need to make it easy for them to do so. While they'll likely be glad to promote your company, making it as simple as possible will make them feel more inclined to follow through.
Always Talk
Would you be an ambassador for a brand that didn't inform you of anything, or worse, didn't value your input? Communication is the key to a strong workplace. Inevitably, some people will miss certain pieces of information. Reiterating important points, and making sure to touch base with people on an individual basis will make sure everyone stays adequately informed. Having that knowledge will inspire your employees to feel valuable.
Create a Tailored Plan
You can't expect every employee needs the same type of motivation. Some things will create eager brand ambassadors out of some employees, while others won't be vaguely interested in those same things. That's why you need to create custom plans for everyone. How do they live their lives? How do they interact online, or at social events? What conferences do they like to attend, and where do they enjoy traveling to? Give your employees options and in return they will be motivated and ready to promote your business.
Give Them the Right Training
You may have many potential brand ambassadors who just don't know how to do the work. Like with anything in the workplace, this may require some additional training. There's no such thing as too much training when you're looking for great performance, and this scenario isn't any different. Teach your employees how to use social media and outreach tools that are valuable to your company. It doesn't necessarily have to be formal training – sitting down and discussing appropriate tools over lunch may be simple enough. As long as you have a clear outreach and conduct policy, your employees will quickly learn that it's easy enough to do.
Every employee whom you could also consider to be a brand ambassador is doing double duty for your company. These people will be able to provide twice as much, as long as you can keep them engaged and spirited with the culture of your company.
The following two tabs change content below.
Simone Smith is a passionate marketing specialist at
Online Courses Australia
where she shares her stories connected to business growth, career development and self-improvement. She has an unquenchable passion for traveling and learning about foreign cultures.
Latest posts by Simone Smith (see all)
Donate To Help Others
Donate to Doctors Without Borders
Check This Offer Out