HR Challenges Faced by BPO Companies in 2016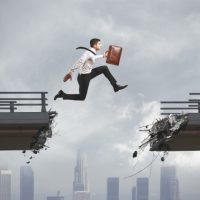 When BPO companies first ventured into the Indian market, they brought along with them a hype never seen before. During those days, the Human Resources Department was responsible primarily for payroll and staffing. As the hue and cry over the popularity of BPOs has died down, the role of HR personnel has widened.
Since working at a BPO can often get repetitive, especially for customer care executives, the onus falls on the HR to lighten up the atmosphere at work. They are accountable for creating and promoting a comfortable work culture. If need be, they should also take charge of team debriefings to facilitate a clear understanding of stress factors. For this, it becomes a top priority to review the company policies from time to time and also predict changes in technology and the demands of customers.
Since the responsibility shouldered by the HR department in a BPO is so monumental, they are also bound to face the following challenges, especially in the present year, 2016:
Managing More People in the Least Possible Time
This is one of the most obvious difficulties that HR professionals working for BPOs face. They assume the responsibility of managing a large workforce and this particular challenge demands top-notch interpersonal skills.
Branding
Brand equity is another major component of the job description of an HR staff. Preconceived notions about the low profile of a BPO needs to be eliminated by providing a positive work environment and selecting the best candidates for the job, thus building the organization's brand impression.
Providing Training Before A New Employee Begins Work
Often it has been observed that new recruits are overloaded with work even before they have been properly inducted. This leads to low quality output and thus builds up on employee frustration. The issue can be tackled by providing training to an employee from day 1, even before he has been allotted his duties.
Employee Retention and Exit Management
It is solely (though unfairly) the HR department's duty to retain the best employees in the company, hence reducing the attrition rate. In case employees do decide to bid farewell, the processes in place for their exit should be clear and hassle-free. Management in such areas is a major concern and the HR professionals should strive to review company policies and regulations every now and then.
Unrealistic Client Expectations
Since companies outsource a wide range of their processes to BPOs, they have every right to express their requirements. However client companies often make demands that are unrealistic and hold expectations that exceed limits. Starting from providing information security to ensuring timeliness and quality, the burden solely falls on the HR department.
Lack of Benchmarks
An Indian BPO's major drawback is the fact that there are no standardized benchmarks for deciding HR policies, salary structure and employee benefits. This poses a challenge to HR personnel since these policies vary as per company needs.
Dearth of Certifications and Training
BPOs are still lagging behind when it comes to customized, process-specific training and valid certifications. The onus hence is upon HR professionals to generate ample opportunities for such training.
Though these are challenges that can often pull us down, HR professionals can always find new, unconventional methods to overcome these. Thinking out of the box is always a good idea; add to that the much needed personal touch and the job becomes easier. Working for a BPO can get quite disconcerting, but once you've figured out a workaround, the perks of being an HR professional are full and plenty.
The following two tabs change content below.
Abhishek Jain
Abhishek Jain has over 10 years of experience within the BPO Industry,
Enterprise human resource outsourcing
, Customer Lifecycle Management servicesand manages various offshore/onsite projects in various technologies and domains.
Latest posts by Abhishek Jain (see all)
Donate To Help Others
Donate to Doctors Without Borders
Check This Offer Out