5 Ways Analytics, AI, and Big Data Are Changing Every Business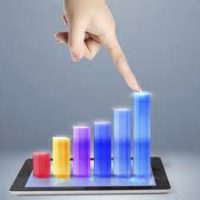 Big data, analytics, and AI are proving to be very useful for businesses in various aspects such as recruitment, assessment, training, and so much more.
Big data isn't called as such for nothing. The word "big" is the most straightforward manner of describing the sheer amount of data that's collected through traditional and digital means and made available for consumption by everyone, particularly business organizations.
Along with big data, analytics and AI technologies are creating new opportunities for businesses in incorporating these new standards into their systems and processes. From the HR perspective, goals for improved hiring, training, and retention, as well as organizational performance—all of which may be aligned with the use of big data, analytics, and AI technologies.
Here are five ways how these solutions function in the HR space at the moment:
Machine learning helps in tracking talents.
Machine learning, a subset of AI, has been gaining traction as a means to identify where the talents are, and then making job recommendations.
Professional networking and job hunting sites such as LinkedIn and Glassdoor have algorithms in place that help them connect with candidates based on the latter's past searches, posts, or clicks.
A data-driven approach to recruitment gives companies better access to local talent.
Big data includes both structured and multi-structured data. The first one is information that cannot be easily organized or interpreted by traditional data models such as posts made on social media. The second one, on the other hand, is data derived from people's interactions with machines such as web log data.
In a job posting using a data-driven approach, employers can extract structured and unstructured data from responses to online job posts, analyze patterns and use that data to formulate their own recruitment policies.
For instance, an employer may find that local talents are more open to becoming involved in certain businesses whose operations are closer to their location.
Data collecting is useful for talent assessment.
Recruiters have to deal with talent assessment day in, day out. Sometimes, applicants fail to provide or withhold information that will help ease the load on the recruiters' part.
By administering self-assessment tests to candidates, recruiters can collect data straight from the applicants themselves. The data can serve as really helpful insights for the recruiter about that person's suitability for a position and in comparison with data from more ideal applicants to help the recruiter make a final assessment.
Data and AI are becoming HR's most useful predictive and prescriptive tools.
Merging big data with AI tools can greatly help HR teams in better identifying workforce trends and making predictions about possible problem areas, especially in employee performance and engagement, manager effectiveness, and team productivity.
AI-based systems set out to work by understanding how all those data-driven patterns connect with one another in an almost effortless manner, giving HR representatives more free time in addressing the same issues. Plus, advances in AI now include coming up with algorithms that offer actionable suggestions, which can bring out the most powerful impact in resolving challenges within the organization.
There is a higher demand now for data analysts.
With big data applications becoming more prevalent, there is a need to extract and analyze data on a regular basis to make sure that the data stays relevant. Unfortunately, this job role seems to go unnoticed by candidates, at least for now.
Organizations will then need to be more aggressive in finding skilled data analysts to help them understand what that data means to them.
At the rate things are going, the use of big data in HR teams, alongside analytics and AI, can be very promising for organizations. If you have not gone in this direction yet, you might want to reconsider and act as soon as you can.
The following two tabs change content below.
Tresha D. Moreland, MBA, MS, FACHE, SPHR, SSBBP, founder of HR C-Suite, is an HR thought leader in Human Resource Strategic Management. She has held key human resource leadership roles for over 20 years in multiple industries most recently a senior vice president in the healthcare industry. Tresha is the founder and publisher of HR C-Suite (www.hrcsuite.com). HR C-Suite is a game changer results-based HR strategy website. It is a first-of-it's-kind site that organizes HR strategy based on desired business result. She has developed a business philosophy of integrating human resources with business strategy, thus creating a hybrid HR leadership approach. This approach enables the leveraging human resources to achieve business results.
Latest posts by Tresha Moreland (see all)
Donate To Help Others
Donate to Doctors Without Borders
Check This Offer Out