4 HR Social Media Myths and Why You Should Urgently Boot Them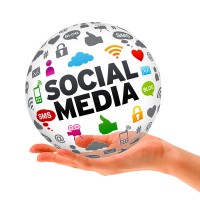 You could hear the air of excitement, the rumble of many voices of a large crowd, and registration bells being rung for those who have attended before. I had my badge with lanyard handing around my neck, a conference information booklet and was ready to go to my first workshop.
I found myself surrounded by thousands of marketing professionals recently when I had the opportunity to attend Social Media Marketing World Conference in beautiful San Diego. Now you may be asking why would a HR professional attend a Social Media Marketing World Conference? Why not spend my time and resources focused on a human resource specific conference?
If the thought of social media makes you feel overwhelmed don't worry -- I have a social media checklist you can access free (see request form below).
There are three main reasons why I attended the social media conference that you need to know.
1) Stretching skill sets: Of course, being the founder of HR C-Suite has stretched my professional skill set to include marketing and social media content management. I am anxious to keep my thumb on the latest growing trends in social media.
2) Adding educational value to the toolbox: I believe attending cross-functional conferences add educational value to the strategic HR professional thinker's toolbox. If you learn more about the business you support, the challenges your c-suite leaders and industry faces you are better able to create strategic business solutions that will far outpace the basic FMLA 101 course any day of the week. Go ahead, and stretch yourself, attend a conference that may be industry related that attracts cross-functional business partners, and not just HR specific. I promise, you will find much inspiration and ideas develop, that will positively impact your business.

3) Staying competitive in talent recruitment and retention strategies. If you haven't adopted a social media component into your human resources strategy, you are behind in recruitment and retention of skilled talent today. Not to mention you could be leaving significant revenue on the table. This concept goes beyond just having a social media policy. This is a critical point to understand.
Here is why:
Try as we might to engage employees in the workplace it appears our traditional methods are failing. Check out these recent statistics:
1% of American workers are engaged (Gallup 2016)
5% of employees are "not engaged" and 16.5% are "actively disengaged" (Gallup 2016)
Surveys show that workplace culture and engagement persists as a common focus for CEO's year after year. According to Deloitte" Human Capital Trends 2015 study, "culture and engagement was rated the most important issue overall." With the above statistics there its no wonder there is much pressure applied by C-Suite members to resolve this issue.
So if the pressure is on to impact engagement but traditional methods don't work, doesn't it make sense to try something new?
Here are some interesting statistics for you to chew on. According to a Altimeter & Linkedin Relationship Economics 2014 study:
Employees of socially engaged companies are…
57 percent more likely to align social media engagement to more sales leads.
20 percent more likely to stay at their company.
27 percent more likely to feel optimistic about their company's future.
40 percent more likely to believe their company is more competitive.
Wait, what? Relationship Economics? What is that?
Altimeter defines it this way, "Relationship economics dictates that when businesses value people, experiences, and aspirations, they reap benefits measured in profitability, loyalty, and advocacy. Without relationship economics, companies will lose a significant edge to those that do actively invest in employee and customer communication and engagement on social platforms such as LinkedIn."
Sadly, despite the statistics, many HR departments and leadership are still reluctant to get into social media for a number of reasons. I've observed competitive trends in the business world for over twenty years. I believe not finding ways to use social media to engage employees -- is like dropping the motor from your motorboat!
Here are four myths and why they need to be debunked for the sake of your business, right now.
HR Myth #1: Social Media is Marketing's Job.
While marketing is paying attention to social media -- HR should too and beyond just writing a "can't do" policy.
According to Social Media Today, "Content shared by employees gets eight times more engagement than content shared by brand channels." A new hot trend is called "social selling." People are more apt to buy something because a friend or family recommended it, over seeing an advertisement somewhere.
Marketing and HR partnering together to develop a blended strategy will not only engage customers, but employees through the use of social media. I am willing to bet that highly engaged top performers who are using social media to be a brand advocate would correlate with increased revenues.
HR Myth #2: By allowing employees access to social media in the workplace productivity will reduce.
Trends indicate many companies are blocking the use of workplace social media altogether. Largely because of fear -- fear that social media will distract employees, and not do their work. I think blocking social media in the workplace is a mistake.
Now before you zing me comments about employee abuse in the workplace, let me clarify my point. There is a difference between strategic use of social media in the workplace, and the Wild West. In the Wild West, supervisors are not directing their employee's work activity much less monitoring anything. In the Wild West, employees are playing Facebook games, watching streaming videos, or worse and certainly not working on legitimate work activities. However, if you feel blocking social media in the workplace will solve everything…think again. People can and may use their smart phones to still engage in non-work activity during work hours.
Instead of playing whack-a-mole with your social media "can't do" blocking policy, consider something more strategic. Why not consider a solution that will engage both employees and customers at the same time?
HR Myth #3: We are getting enough applications we don't need to use social media to attract job candidates.
Long gone are the days of working for the same employer until we retire. Most candidates today view their careers from a relationship and entrepreneurial lenses. Your job you are trying to fill may be viewed as a temporary gig anyway.
Given this trend, assuming that your application flow will remain the same over time via the status quo, is short-sided thinking. It will be important (if its not already today) to effectively answer the "what's in it for me?" question based on a relationship building perspective. Otherwise your application pool may become smaller over time. The best way to communicate effectively is to show people what its like to work for your company through social media channels.
HR Myth #4: We have a company page on Facebook and Linked in. We are all done!
Social media is well… social. That means relationship building and maintaining. Any relationship whether its computer based or not, takes ongoing work. Simply dropping a post and walking away, isn't going to cut it.
The key to a successful social media initiative is positively engaging people. Engage people in discussing your topics, your company and your employer brand. Signs of an engaged social media audience is when they "like", share, comment, subscribe to your email list and so on. That means keeping your pages fresh, your topics meaningful, and being responsive.
And building relationships online go beyond buying a list, or buying "likes." I don't believe that will add any value to your applicant pool versus legitimately appealing to the hearts and minds of the masses.
Now that we have covered the myths of workplace social media use do you feel overwhelmed? You may feel confused on where to start after all there are many avenues to take. If you do feel this way, I think you'll like my free Workplace Social Media checklist. Fill out the short form below and I will immediately email the checklist to your in-box.
The following two tabs change content below.
Tresha D. Moreland, MBA, MS, FACHE, SPHR, SSBBP, founder of HR C-Suite, is an HR thought leader in Human Resource Strategic Management. She has held key human resource leadership roles for over 20 years in multiple industries most recently a senior vice president in the healthcare industry. Tresha is the founder and publisher of HR C-Suite (www.hrcsuite.com). HR C-Suite is a game changer results-based HR strategy website. It is a first-of-it's-kind site that organizes HR strategy based on desired business result. She has developed a business philosophy of integrating human resources with business strategy, thus creating a hybrid HR leadership approach. This approach enables the leveraging human resources to achieve business results.
Latest posts by Tresha Moreland (see all)
Donate To Help Others
Donate to Doctors Without Borders
Check This Offer Out